World Premiere at Albertinen Cardiovascular Centre: Reconstruction of Tricuspid Valve without Surgery
On September 18, 2014. Prof. Dr. Joachim Schofer, MD, Head of Department for percutaneous treatment of valvular heart disease at the Albertinen Cardiovascular Center and his team performed the world first reconstruction of a leaky tricuspid valve using a catheter technique thereby avoiding surgery.
This animation shows the steps of the procedure: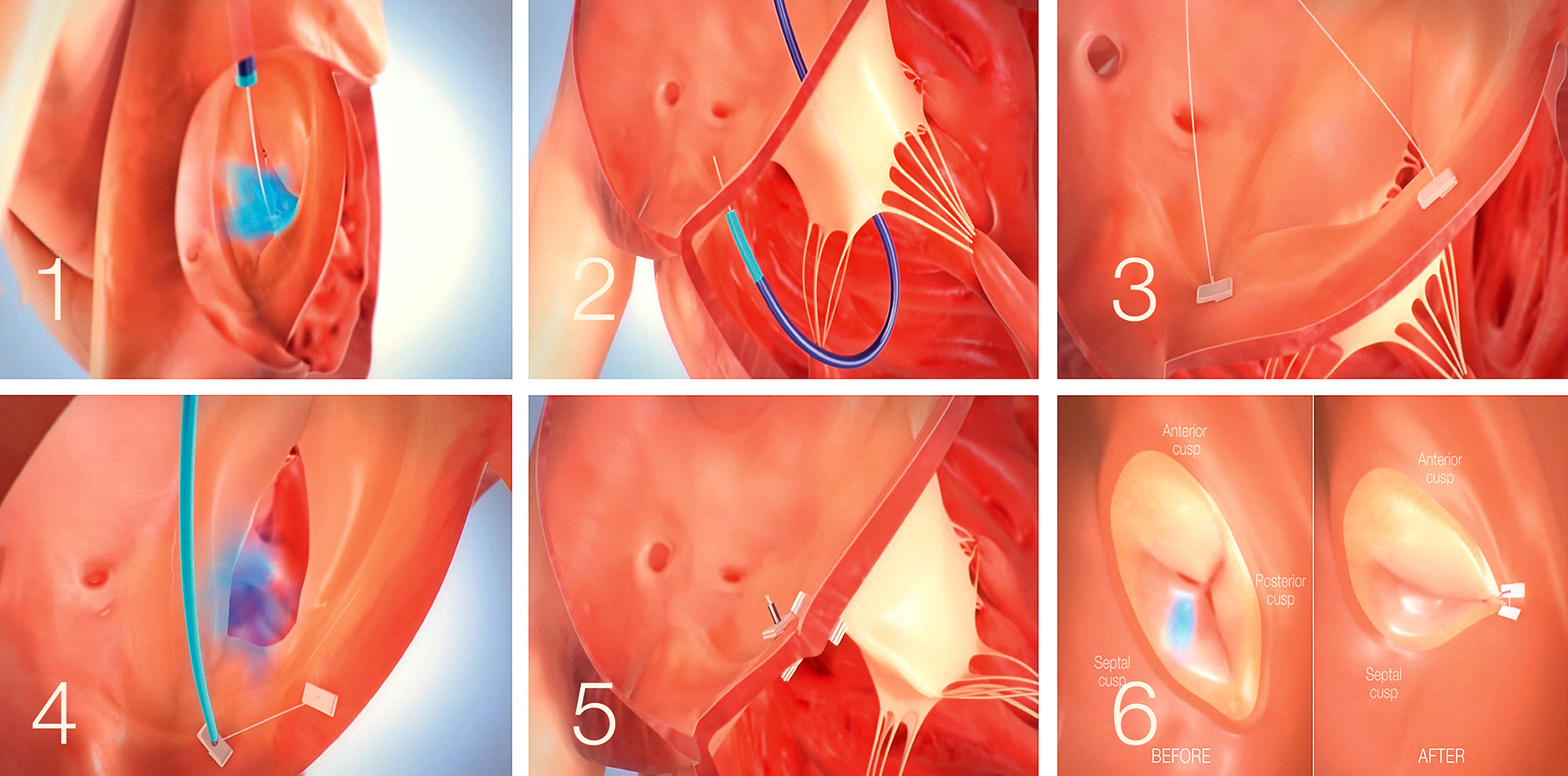 Click on image for larger image (Source: Mitralign)
■ The tricuspid valve can no longer close, blood flows from the right ventricle back into the right atrium (1).
■ Two holes are made in the valve ring (2) via a guiding catheter at suitable locations with a thin wire from below.
■ Two strands are anchored (3).
■ By means of a catheter, the anchoring points are pulled together with two threads (4), the threads are joined together and cut off the ends.
■ This maneuver is folding the posterior leaflet(5) transforming the tricuspid into a bicuspid valve (6).
> Learn more about catheter treatment options for patients with high risk for open heart surgery